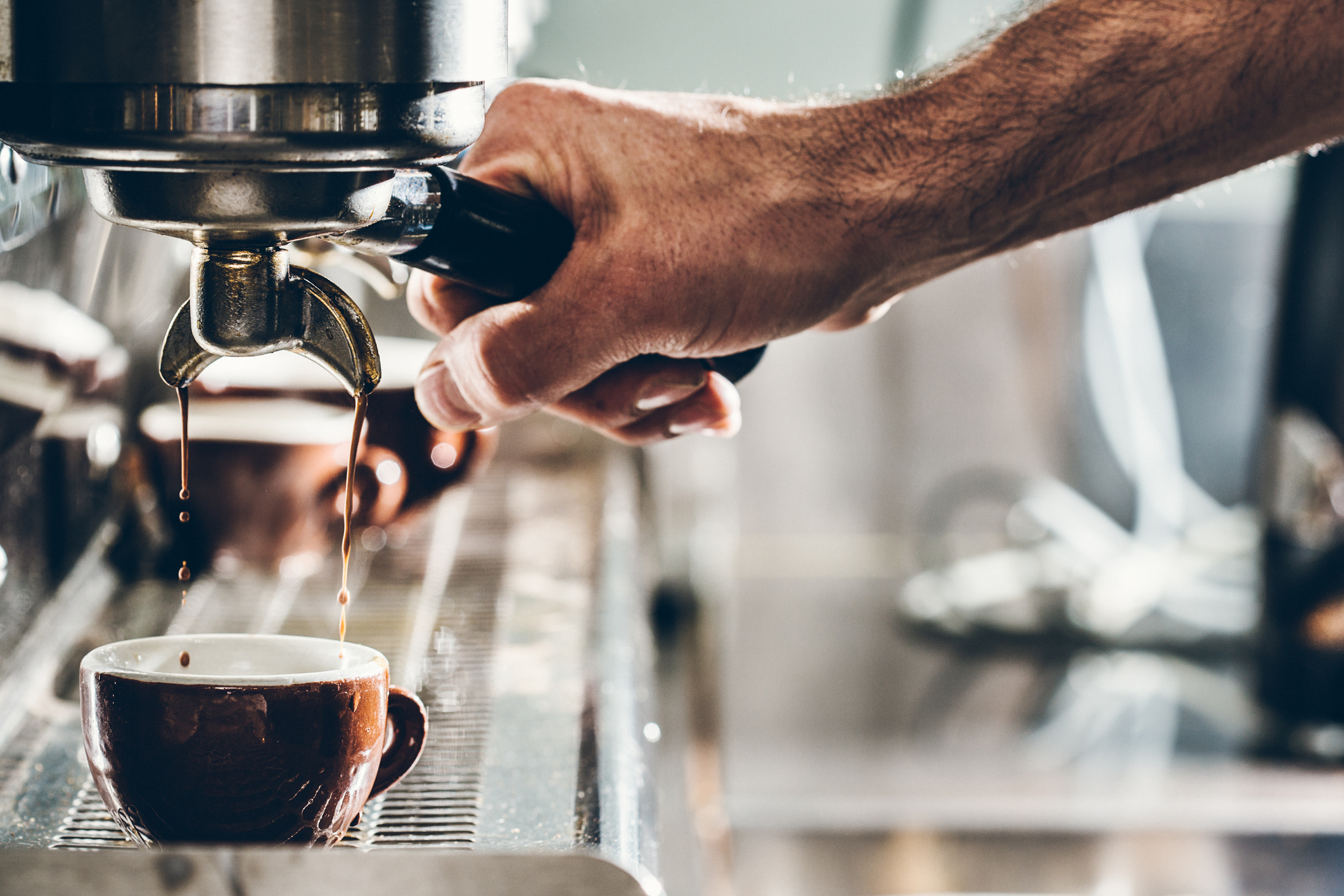 Fresh Coffee +
Pure Spring Water
Local coffee & ice cream shop
Based in Cave Spring, Georgia, Spring Brew is the area's premier espresso and coffee shoppe.
We use only the freshest coffee and purest local spring water for an undeniable taste that is sure to please the palate. Fresh roasted to order coffee beans are ground on site and brewed using premium commercial espresso equipment, prepared by trained baristas to assure the highest quality service and flavor.
Coffee Shoppe
We're excited to provide all our beverage options and baked goods for locals and visitors of our fine town.
Espresso To Go
Spring Brew also offers customized espresso and coffee catering for your special events! Enhance the experience with lattes, cappuccinos, americanos, fresh pour overs, brewed coffees, tea varieties, and even non-caffeinated drinks such as hot cocoa and steamers. Add top end flavored syrups and elevate your drink to another level. Check out our drink menu then book your next event. We look forward to serving you!
Contact Us
(706) 777-3999
springbrewcoffee@gmail.com
Location
16 Alabama Street SW
Cave Spring, GA 30124
Shoppe Hours
Mon-Fri 9am-6pm
Sat 9am-8:00pm
Sun 12:30pm-5:00pm
Catering - Per Request
Catering
Spring Brew offers a variety of service options to perfectly accommodate your next event. Our mobile coffee bar allows you to customize your desired beverages and setup to properly entertain your guests. Here are a few event options.
Treat your guests to an unforgettable experience of enjoying made to order espresso drinks at your big day! A perfect complement to your reception! Pair a fresh cup of coffee with your wedding cake to keep your guests energized and refreshed to make for a long lasting celebration!
In today's business world, we are always looking for ways to enhance company culture and comradery. Bring your colleagues together by having a trained barista prepare fresh lattes, cappuccinos, and other espresso drinks to encourage conversation and relationship building.
Separate yourself from the other companies at your trade show by having Spring Brew provide your own custom espresso bar. Potential customers will be happy to discuss company details with your sales time while waiting on their espresso. Your booth is sure to stand out with fresh coffee smells and busy lines.
Mobile Coffee & Espresso Bar
All Packages Include:
Premium Counter Culture coffee roasted the week of your event for the freshest flavor possible
Pure spring water used for all coffee & teas
(Cups, Lids, and Condiments Included)
Espresso Bar
(Hot and/or Iced Beverages)
Three (3) Torani Flavored Syrups
50-100 Guests - $300
101-200 Guests - $450
201-300 Guests - $600
301-400 Guests - $750
Four (4) Hour Maximum * Prices exclude Tax and 20% Gratuity
Add-Ons:
Hot Caramel Apple Cider
Hot Chocolate Bar
Hot & Iced Tea (Piper & Leaf)
Private Parties
Transform your next party with a Spring Brew experience!
We can come to you or reserve our shoppe space
$100 Per Hour (2-Hour minimum)
Maximum guest capacity = 50
*24 hours cancellation notice to receive 75% deposit refund
 
Book Your Upcoming Event
We would love to be a part of your upcoming event!
Give us a call Call (706) 314–8838 or fill out the form below to get a quote.